Prescription Drug Coverage With or Without Employment or Health Insurance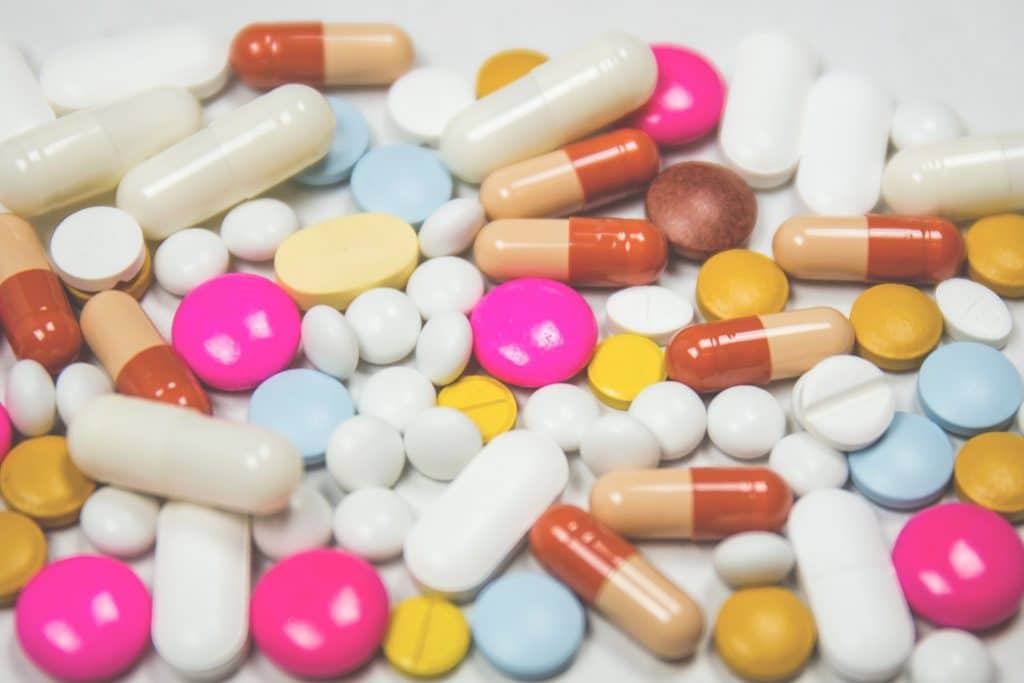 Medicine plays an important role in keeping people healthy and productive. Unfortunately, health can come at a huge price for many Americans. but staying healthy can be expensive. 
Healthcare spending is the top financial challenge U.S. families face. The ongoing cost of prescription drugs plays a large part in healthcare costs. The average American. spends about $1,200 on prescriptions. 
To help defray prescription costs, most health insurance plans offer prescription drug coverage. However, insurance is not always enough. As drug costs continue to rise, Americans with prescription drug coverage are still incurring substantial out-of-pocket costs. 
People without prescription drugs are in a more precarious position – often choosing between life-saving medicine and basic needs such as food. Not taking medications can end up costing more in the long run.
This article discusses how prescription drug coverage works and if you have any options for lowering your prescription costs if you do not have health insurance.
What is Prescription Drug Insurance?
Prescription drug insurance plans help pay the cost of certain prescription medications. In accordance with the Affordable Care Act, all individual and small group plans (on and off the government Marketplace) are required to include prescription drug coverage. 
While employer-sponsored group plans are not required to comply with ACA guidelines, most do include prescription drug coverage. 
Prescription drug insurance works a lot like health insurance: you (or your employer) pay the premium and you pay a certain portion of the cost when you fill a prescription. 
How Do Prescription Drug Plans Work?
Prescription drug coverage rules vary based on the health plan and by state. One plan may cover a certain prescription another doesn't. 
Covered Medications
Each health plan creates an approved list of covered medications. Medications on your plan's formulary will be less expensive than a medication not on the list.
Prescription drugs on the formulary are grouped into tiers with medications in higher tiers costing more than those in the lower tier. Top-tier drugs tend to be specialty drugs such as injectables and biologics.
Drug coverage tiers are established to encourage members to use more cost-effective drugs when possible. Some drugs on your plan's formulary may be covered automatically with a prescription while others might only be covered for certain medical conditions.
Under the ACA, the plan is required to cover certain types of drugs on their formulary. Every plan must cover:
At least one drug in every

U.S. Pharmacopeia

category

The same number of drugs in each category compared to a

benchmark plan selected by your state
In addition to the drugs on the formulary, most prescription drug coverage requires the use of generic medications, when available.  Generic drugs are lower-cost versions of brand-name medications.
Generic medications are required to follow the same FDA guidelines as the brand-name medicine so they are not any less effective. Generics need to contain the same key ingredient as well as use the same dosage (i.e., tablet, capsule or liquid) and administration route (i.e., oral, topical, or injectable).
To find out if a prescription drug is on the plan's approved list, you can find the formulary on the insurer's website or the plan's Summary of Benefits and Coverage. 
Costs
The costs of prescription drugs are split between you and your health insurance company. The costs can be separate from your medical coverage or the health insurer can include both medical and prescription drug coverage.
Prescription deductible

: the amount you need to pay out-of-pocket until a copay applies. This deductible is separate from the medical deductible.

Integrated deductible

: includes both medical and prescription costs. Once the deductible is met, a copay or coinsurance applies for prescriptions. 

Copays

: the set amount you pay for your prescription. Copays are usually based on the tiers in the plan's formulary, For example, a plan with three tiers may charge $5, $10, $25, for medications in each tier. Plans with copays do not have a deductible.

Coinsurance:

you pay a percentage of the cost and the plan covers the rest. Typically, it's an 80/20 split with you paying 20% of the coat and the plan paying 80%. Most plans require you to pay full price for the drug until you meet the deductible but some coinsurance plans only require you to pay a percentage and when the deductible is met, prescriptions are covered 100%.

Out-of-pocket maximum

: the most you can pay out-of-pocket. It can be integrated with a medical out-of-pocket maximum or separate. 
Network
Most health plans have a network of pharmacies to fill your prescriptions. If you don't use an in-network pharmacy, your plan may charge you more or not cover the prescription at all. 
Most plans offer a mail-order service, which can be less expensive. Your plan may require you to fill certain prescriptions (i.e., maintenance medication) through their mail order service for a lower cost than if you fill it at a pharmacy.
What is a Stand-Alone Prescription Drug Plan?
Stand-alone plans are purchased separately from your health insurance plans. Generally,  stand-alone prescription drug coverage refers to Medicare prescription drug coverage since all ACA-compliant plans are required to have prescription drug coverage.
Original Medicare (Part A and Part B) does not offer prescription drug coverage. Medicare beneficiaries have three options for prescription coverage:
Stand-alone Medicare Part D Prescription Drug Plan 

Medicare Advantage plan (Medicare Part C) with prescription drug benefits Also known as Medicare Advantage Prescription Drug plans, these plans give you the option to get your Medicare health and prescription drug benefits covered under a single plan.

Prescription coverage through an employer or retiree health plan, 
If your employer plan does not include prescription coverage and you aren't eligible for Medicare, you can buy a stand-alone plan directly from an insurance company.
Are there ways to Lower My Costs in Addition to My Insurance?
Research shows even patients with prescription coverage have difficulty affording prescriptions due to the insurance formularies. Even if a medicine is covered, the copay and coinsurance can still be costly. Here are some ways you can try to save money.
Manufacturers Copay Cards and Coupons
Drug manufacturers offer copay cards to help lower copays as much as 100% on brand-name drugs. Cards and coupons are only available to patients with commercial prescription drug coverage. Many cards have an expiration date and savings maximum.  
Check the drug manufacturer's website for more information. Here are a few examples:
Humira

Breo Ellipita

 

Premarin

Xarelt

o
Lower Cost Alternatives
If you are taking an expensive brand-name drug, consult with your physician to find a suitable replacement, a generic version or over-the-counter replacement. Other prescriptions may work the same way as the brand-name drug but be much less expensive.
Get a 90-Day Supply Instead of 30-Day Supply
If you are on regular medicines, you generally fill it monthly. If you fill a 90-day prescription, the cost will generally be less. You can save money and make less pharmacy trips. Ask your doctor for a 90-day supply the next time you get a prescription. Many insurance companies are starting to encourage 90-day prescriptions but some require you fill them through their mail-order service.
Mail-order pharmacies
Many insurance plans will offer a discount if you order your prescriptions through your plan's mail-order pharmacy. Switching to a mail-order pharmacy usually requires getting a new prescription from your doctor and filling a 3-month supply at a time.
How Do I Get Prescriptions if I Don't Have Health Insurance?
If you don't have health insurance and/or prescription coverage, there are programs to help you obtain free or low-cost prescription drugs.
Patient Assistance Programs
Drug manufacturers and nonprofit organizations offer programs to help uninsured, low-income patients get prescription medicine at no cost. Patients must show a valid prescription and proof of income to qualify. Our partners at Rx Savers are fantastic patient advocates in this space.
State Pharmaceutical Assistance Programs
Some states offer assistant programs to help their residents pay for prescription drug medications. Programs all work differently. Some programs provide help for people with certain illnesses. For example, many states offer HIV/AIDS and End-Stage Renal Disease drug assistance programs. View this chart to see if your state offers an assistance program.
Prescription Discount Plans
If you hear someone mention a stand-alone prescription drug plan outside of the Medicare market, chances are they are referring to a prescription discount plan, which is not insurance. 
Discount plans are offered by drug manufacturers, retail stores such as Target, CVS, Walgreens and Walmart and membership organizations such as AAA and AARP. While some discount cards charge a monthly or annual fee, many discount plans are available free of charge. For membership organizations, you usually need to be a member to obtain a discount plan.
Prescription discount plans cannot be used in conjunction with insurance – they are meant to be used instead of insurance. 
In addition to being used for people without prescription coverage, some people use prescription discount plans to pay for medications not covered by their health insurance.  Some Medicare beneficiaries choose a discount plan over Part D prescription coverage.
A discount plan offers a percentage off of the cost of a drug. The discount varies depending on whether the drug you need and if it's a generic or brand name drug. 
Here are a few prescription discount plans:
EasyCard

GoodRx Prescription Discount Club

Walgreens Prescription Savings Club

AARP Prescription Discount Card
Medicaid
Depending on your income, you may qualify for Medicaid, a state-based assistance program serving low-income people under the age of 65. Currently, all state Medicaid plans contain prescription drug coverage. Visit the Medicaid website to see if you are eligible in your state.
Shop Around
If you need to pay full price for prescriptions, make sure you shop around as not all pharmacies charge the same price.  Some ways to find a lower price:
Price matching – Most pharmacies will match the cash price of a prescription if you find it cheaper at another pharmacy

Membership-based stores – Stores like Costco and Sam's Club often offer lower prescription prices and you can use their pharmacies even if you aren't a member.
Other Options
Ask your doctor for samples of the medication. You can take the medication and make sure it's effective before filling your prescription.

Drug replacement programs deliver the medication directly to your doctor's office for your use. Talk to your doctor to see if these programs are available to you. 

Check with your provider to see if he/she can offer you samples of the medication you need.   This is important especially if it is a new medication for you, so you will know if it is effective for you before you fill a larger order.
Need Help with Prescription Drug Coverage?
Licensed health insurance agents are experts at identifying your best coverage options. Contact us to learn how we can help you.