How to File for Unemployment and What Else to Consider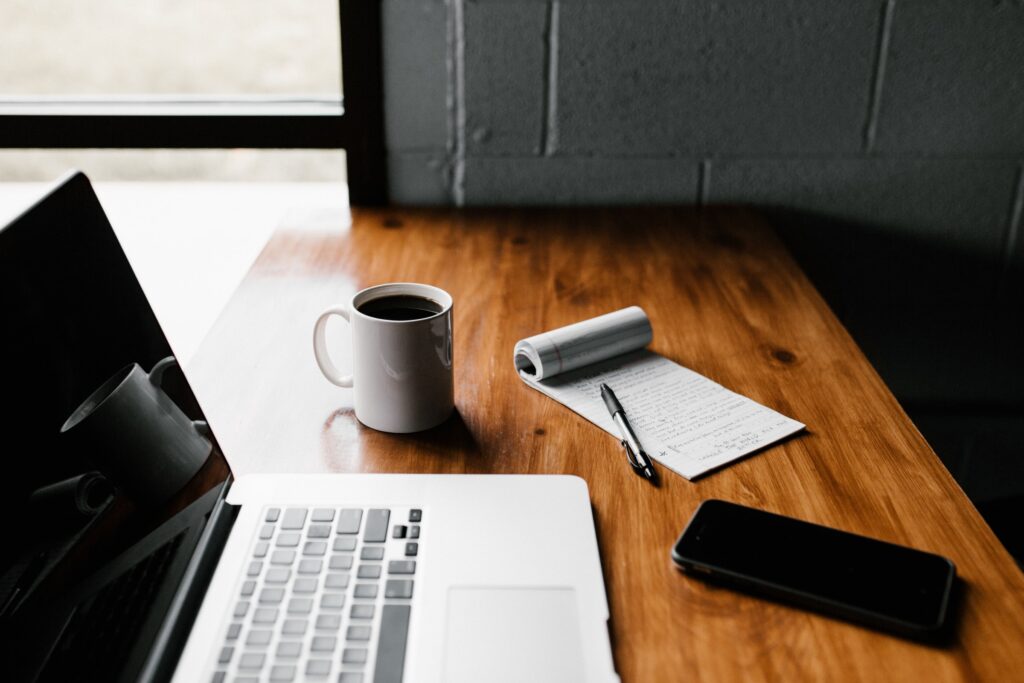 These are times that will try everyone's souls. The coronavirus pandemic is causing the government to take drastic actions and people are being quarantined all over the country. Employers are temporarily furloughing their workforces to reduce the risk of spreading the virus. It means that millions of people in the United States are going to be in a temporary layoff situation.
We can appreciate the anxiety and stress everyone feels. No one knows when these temporary layoffs are going to end, but the important thing now is to do the needful so that money is available to pay the rent and buy groceries. It means filing for unemployment, something many people have never done before. We want to take a moment to give you some suggestions on what to do as you go through this process.
Don't Panic
Rumors are flying as thick as summer mosquitoes and the story seems to change from one person to the next. We strongly advise you not to panic at a time like this; you need to have a clear mind to get through the first couple of weeks of unemployment.
We have to admit that each state has its requirements for unemployment filing. Nevertheless, there are some criteria for unemployment filing that are common across the country.
Make a List of Questions.
 Do you personally need to know about filing for unemployment compensation? You should sit down with a pad of paper and carefully write down those questions most important to you.
Contact Your Unemployment Office As Soon As Possible.
It is better off finding out what to do from the source as opposed to your next-door neighbor. The contact can be by telephone, email, or the unemployment office may have a website that provides information. If you already have your list of questions, it makes contact a lot easier. Make sure you are clear about what information you need to provide the government for you to get unemployment benefits.
Understand the CARES Act
The Federal government acted quickly to get relief to people. There are two parts you should investigate. The Families First Coronavirus Response Act adds an additional $1 billion to the unemployment compensation system. The law requires states to ease eligibility requirements and access to unemployment benefits for those who lost their jobs. The CARES Act itself offers about 39 weeks of unemployment benefit for self-employed people, independent contractors, and others out of work.
You File in the State Where You Work
If you live in Massachusetts and you work in New Hampshire, then you must file for unemployment compensation in New Hampshire. Don't forget that states will differ in how much unemployment compensation a person is qualified to receive.
How Do You Qualify for Unemployment Compensation?
The US Department of Labor has issued some guidelines that directly affect unemployment during this time of the pandemic. Reviewing those guidelines can help you as you develop that list of questions we mentioned earlier.
Apply for Benefits through Your States Unemployment Website. 
It is a better use of your time than waiting in line or on the telephone.
Have Your Information Ready for the Application Process
What you need depends on the state where you are filing, but the data may include:
Social Security Number

Driver's license, especially if you are a noncitizen

Employment information for the last 18 months. That would consist of the employer's name, the supervisor, mailing address and telephone number of the employer

Employer Identification Number (EIN). This is for your most recent employer and can be found on your W-2 Form

The reason for unemployment

The wages which you earned and how you were paid.
Check with Your Employer
The reaction of many employers to the coronavirus pandemic is close to unbelievable. They want to help their employees get through the crisis and are offering different types of assistance. Some of these include paying 100% of all group health insurance premiums and having an emergency fund where employees can apply for financial aid. You can contact the HR department for information, but there may be a webpage on the corporate website devoted to the current emergency. You may discover that the place you worked is as concerned about your welfare as you are at this time.
Stay Current on Developments
Gossip causes a lot of anxiety, and not all the tattle is correct. Stay informed about the latest developments and use reliable sources for your information. Government press conferences are becoming a viable source of information about the paradigm is progress, and how it affects your employment status. We suggest that you try to stay away from web-based rumor mills; they often don't have the full story.
We are all in this together and this is a time when helping someone else is essential. We will be posting articles in the next few days with ideas that can help you make it through this emergency. We cannot stress enough the importance of not panicking during all of this. The coronavirus pandemic is severe, but we doubt it is the end of the world. We can all get through this safely.
We Can Help Today
Our licensed agents are ready to talk you through your options. Contact us today so we can get started.